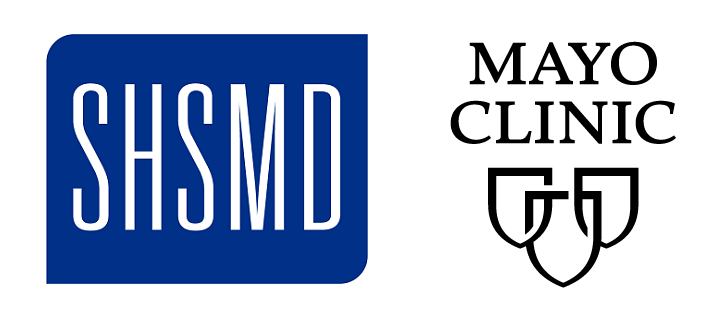 Share with your colleagues! #MayoSHSMD
---
Advanced Social Media & Digital Marketing in Health Care Live Virtual Conference
Hosted by Mayo Clinic and SHSMD
June 2-3, 2020
 Sponsored in part by Gozio Health.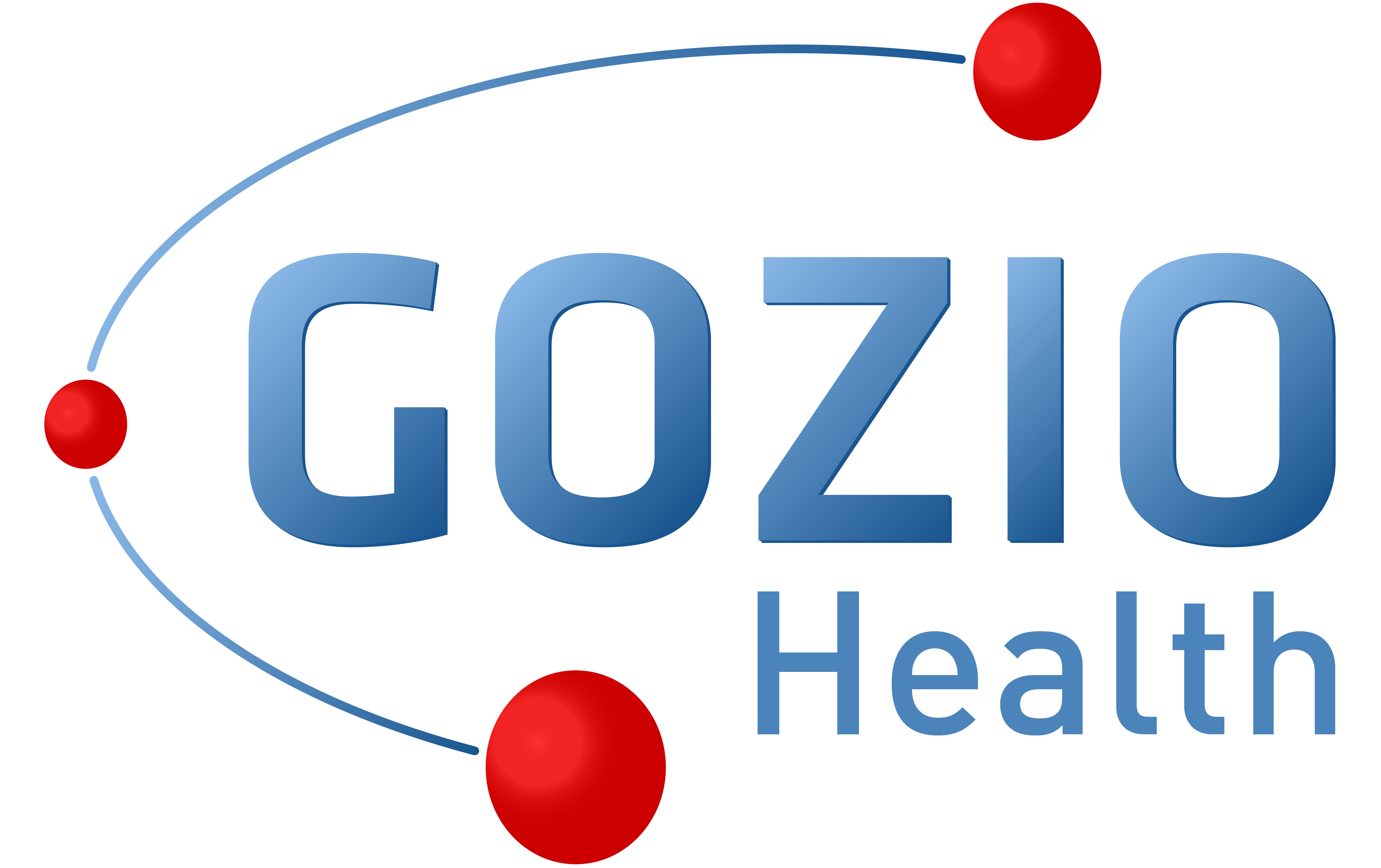 ---
Mayo Clinic Social Media Network and SHSMD are collaborating on a two-day virtual conference focused on best practices, new trends and successful strategies in health care social media.  Attendees will have access to more than 10 hours of advanced-level content, offered live via the virtual conference platform on June 2-3, from 10am to 3pm CT each day.
Interact with your peers, download impactful resources and hear from health care organizations who have successfully leveraged the power of social media in their digital marketing strategies. Increase your efficiency and effectiveness within your organization!
The best part is you can participate from the comfort of your own office or off site!
Plus, if you cannot attend all the live sessions, you will have access to view the sessions on demand, on your schedule!
Check out the line-up of sessions below and register today to secure your spot.
Your registration includes full access to the virtual conference on June 2-3, plus on-demand access following the live event. You also receive free Basic Membership to Mayo Clinic Social Media Network, plus the opportunity for:
A discounted SHSMD membership.
A discounted Premium Membership in the Mayo Clinic Social Media Network. Learn More
---
Live Event Agenda June 2-3 (all in Central Time)
June 2:
10:00am: KEYNOTE: Artificial Intelligence and the Future of Health Care Marketing (Sponsored by Chatmeter)
11:00am: Showcasing the Patient Experience through Social Media Content
12:00pm: Leveraging Twitter to Identify Physician Influencers and Drive Reputation (CANCELLED)
1:00pm: Coping with COVID-19: Mayo Clinic's Digital Innovations
2:00pm: Getting to the Heart of Storytelling: How Powerful Stories can Build your Brand
June 3:
10:00am: KEYNOTE: Beyond Posting: Using Social to Boost Marketing, Strengthen the Customer Journey, and Break Down Silos
11:00am: At Times it's Too Much to Bear: Supporting Patients with Facebook Groups and Online Communities
12:00pm: CEOs Taking a Stand: Building a National Thought Leadership Position
1:00pm: How to Enlist Your Hospital Mobile Platform in a Crisis (Sponsored by Gozio Health)
2:00pm: Understanding Digital Marketing in a Privacy-Focused World
Session speakers and descriptions below.
---
Keynotes Featuring:
Day 1 Keynote
Sponsored by Chatmeter.
Artificial Intelligence and the Future of Health Care Marketing
Presented by Paul Roetzer, Founder & CEO, PR 20/20 & Marketing AI Institute
Artificial intelligence has reached peak hype stage, but is it possible that its potential to transform marketing, communications, and your career is even greater than advertised? Go beyond the splashy headlines to explore a practical framework that makes AI approachable and actionable for every marketing professional, and consider the opportunities and challenges marketing AI presents to health care organizations. AI can be your competitive advantage. It can give you superpowers. But, you have to know how to get started.
Understand what AI is, how it works, and how it will impact your health care organization.
Learn best practices for driving adoption and buy-in across your marketing and leadership teams.
Follow a practical method for building more intelligent marketing strategies.
Draw from dozens of uses cases on AI to increase the efficiency and performance of your marketing.
Discover a collection of AI-powered marketing technologies.

Paul Roetzer is founder and CEO of PR 20/20 and Marketing Artificial Intelligence Institute; author of The Marketing Performance Blueprint (Wiley, 2014) and The Marketing Agency Blueprint (Wiley, 2012); and the creator of the Marketing Artificial Intelligence Conference (MAICON) and AI Academy for Marketers. As a speaker, he's focused on making artificial intelligence approachable and actionable, and helping change agents drive transformation through marketing talent, technology and strategy. A graduate of Ohio University's E.W. Scripps School of Journalism, Roetzer has consulted for hundreds of organizations, from startups to Fortune 500 companies.
---
Day 2 Keynote
Beyond Posting: Using Social to Boost Marketing, Strengthen the Customer Journey, and Break Down Silos
Presented by Chris Boyer, Digital Strategist, Digital Patient Experience Expert, and Principal of @chrisboyer LLC
The rise of social media in health systems – both large and small - has established these channels as a relevant part of marketing and communication strategies. But as these channels have evolved (the adoption of live videos, a heavy focus on advertising, even the adoption of AI & machine learning) have our uses of social media grown at the same pace?
Digital transformation and customer-first strategies are forcing marketing and communication professionals to use their approaches to increasingly focus on our customers' overall experience. And through this, one thing remains clear: social media continues to play a relevant role in our space.
In this keynote, Chris Boyer will share case studies from across our industry on how social media is being strategically applied, including:
How social media is being integrated into organizations' marketing-technology strategies
How social insights and analytics can help map our customer journeys and yield insights into their empathy and preferences
How social media can break down the silos between marketing, operations and experience efforts

Chris Boyer is a digital strategist and digital patient experience expert and principal of @chrisboyer LLC. For more than a decade, he has worked with numerous health systems, academic medical centers and physician practices developing digital teams and strategies to support marketing, communications and experience efforts.
Chris has direct experience working within major health systems/AMC's, including Inova Health (Washington, DC), Northwell Health (New York, NY) and University of Minnesota Health (Minneapolis, MN), leading digital teams as part of larger, integrated branding, marketing and communication departments. He also has provided outside consulting support for numerous health systems across the country.
In addition to his work within health systems, Chris is a platinum and founding member of the Mayo Clinic Social Media Network, an international consortium developing social media best-practices for the healthcare industry. He is co-host of the touch point podcast, a weekly program dedicated to sharing the latest news and advancements in digital healthcare strategies. In 2018, Chris was inducted to the Healthcare Internet Hall of Fame as Most Innovative Individual.
---
Presentation Topics:
CEOs Taking a Stand: Building a National Thought Leadership Position
Presented by Cristal Herrera Woodley, MBA, Director of Marketing, Communications & Customer Engagement, Renown Health and Emily Bacheller, APR, Social Media Business Partner, Renown Health
This presentation will describe how the communications team at Renown Health garnered national recognition for their brand and improved local healthcare preference measures by positioning their President and CEO, Dr. Tony Slonim, as a healthcare thought leader through an integrated marketing campaign. We will dive deep into the SMART goals and tactics of this award-winning marketing plan to show how other organization could implement similar programs to elevate local and national awareness of both their brand and key executives. We will explain how we used tactics including blogging, videography and social media to meet and exceed our SMART goals for this successful integrated marketing plan. We will also explore the importance of Corporate Social Responsibility (CSR) and innovative new programs and explain how thought leadership can support both CSR initiatives and successful partnership programs
Learning Objectives:
Learn how to create and implement a thought leadership campaign using PR tactics including social media, blogging, video content, paid advertising, native content and proactive pitches. We'll also discuss our results and how we measured the success of this campaign.
Learn how the Renown communications team utilized thought leadership to "fight the good fight" and join the conversation on important but controversial topics intersecting healthcare such as gun control, pedestrian safety, genetic testing and mental health.
Learn how this thought leadership campaign bolstered and complemented the success of the Healthy Nevada Project and other strategic indicatives.

Cristal Herrera is the Director of Marketing, Communications, and Customer Engagement at Renown Health. She started her healthcare career at Renown as a web developer intern and now helps build brand awareness, penetrate new markets, drive revenue growth, create loyalty, and strengthen competitive market positions. 
Her passion for optimizing customer experiences has motivated her to bridge the gap between "digital" and "traditional" marketing to build high performing teams that keep customers and Renown's 7,000+ employees at the center of everything they do.


Emily is a public relations professional who specializes in social media and reputation management. She started her career in the agency world and then fell in love with healthcare communications. Emily "fights the good fight" every day to help improve the health and wellbeing of the people in her community by creating and sharing timely health information and speaking up on important issues that impact health.
---
Leveraging Twitter to Identify Physician Influencers and Drive Reputation (CANCELLED)
Recording ADDED: Teaching Social Why Understanding Social Media's Usage Is Important for Every Employee
Speaker: Diane Lang, Senior Manager, Social Media, Nationwide Children's Hospital
---
At Times it's Too Much to Bear: Supporting Patients with Facebook Groups and Online Communities
Presented by Dan Hinmon, Community Director, Mayo Clinic Social Media Network and Colleen Young, Community Director of Mayo Clinic Connect
Part 1: Supporting Patients with Facebook Groups
During their healthcare journey, patients and their families may feel confused, frightened, hopeless, and alone. A Facebook group that connects patients with peers, education, and support can result in better outcomes, higher patient satisfaction, greater loyalty to your health system, and a return on your investment.
In this research-based presentation, you'll discover the keys to starting, growing, and benefitting from a successful Facebook support group.
Learning Objectives:
The pros and cons of using a Facebook group to support your patients.
The 5 essential mindsets to look for when you select the most important member of your group – the community manager.
How to generate sustaining ROI from your group without acting like a marketer.
Part 2: Patient online communities can do that?
Patient online communities not only reduce isolation and anxiety, they also help patients take control of their health and improve health outcomes. In this presentation, Colleen Young, Community Director of Mayo Clinic Connect, walks you through how to:
Build an active, thriving community using strategic community management.
Scale moderation with volunteer leaders.
Excite internal stakeholders up, down, and across your organization to harness the community's value.
Learn how thriving online patient communities benefit not only patients, but your organization.


Dan Hinmon is a member of the Mayo Clinic Social and Digital Innovation Team, community manager for the Mayo Clinic Social Media Network, and principal at Hive Strategies - a firm that provides expert advice for Facebook support groups.
Dan has been helping clients build their brands and expand their influence with powerful messages for more than 30 years. He believes that the relationship we build with our patients and their families is even more important than the services we sell them. Dan is a popular speaker at conferences throughout the U.S.


Colleen Young, founder of CY Connect, is internationally known for building patient communities that thrive. Clients include Mayo Clinic, College of Family Physicians Canada, Canadian Partnership Against Cancer, Heart & Stroke Foundation of Canada, Hjernerystelsesforeningen Denmark and more. Using strategic community management approaches, Colleen has developed a proven framework to help organizations build online communities that work.
As Community Director for Mayo Clinic Connect, a virtual community connecting patients with each other and to Mayo Clinic medical expertise, Colleen believes online connectivity is arguably the most exciting innovation of patient-led health era. As a tenacious connector of patients, Colleen demonstrates how an active community, strategically managed, can re-imagine health care and improve health outcomes.
---
Getting to Heart of Storytelling
How Powerful Stories Can Build Your Brand
Presented by Melinda Daffin, Digital Content Supervisor, Marketing and Adair LeBlanc, Senior Digital Content Specialist, Ochsner Health
Ochsner Health's mission is to "Serve, Heal, Lead, Educate and Innovate," and we're bringing those values to more people than ever. We're Louisiana's largest nonprofit healthcare system, providing care at our 40 owned, managed and affiliated hospitals and specialty hospitals and more than 100 health centers and urgent care centers across the state and now in Mississippi. Additionally, with the expansion of our virtual visit and digital medicine programs, our reach is bigger than ever, giving us the ability to serve patients no matter where they are located. That's a good thing, right? But one challenge is helping people understand that we're not just another big corporation. We care about all our patients, no matter where they live. How do we convey that message most effectively? The answer is powerful storytelling on social media.
We're continually reviewing what works on social media and what doesn't, and it has become obvious that what works best are posts that tell a good story. Powerful images are a must, whether it is a produced video, a great photo or a live clip captured during an event. People want stories about people. Examples of high-performing, compelling storytelling include:
Our new "Day In the Life'' video series, produced videos that showcase nurses, doctors, therapists and others interacting warmly with patients and families on a normal day at work.
"Ochsner's Own'' videos, photos and Instagram posts that highlight an employee doing good in the community, such as a doctor who volunteers her time at a school for developmentally disabled adults.
Historic images that commemorate outstanding moments in Ochsner history, such as the successful separation of twin baby girls in the 1950s, when such surgeries were uncommon.
Crucial to our continued success is the expansion of three programs: influencers (mostly non-employees), Brand Ambassadors (employees) and Thought Leaders (Ochsner executives who are leaders in their field). Why? Just as people love good stories about real people, research shows that social media users trust real people to deliver those messages more than branded accounts. These programs also allow us to reach users who may not be familiar with the Ochsner brand.
Learning objectives:
How we create our most successful videos, such as "Day in the Life."
How to create historic posts your audience will love with free resources.
How we recruit and train people to participate in our Influencer, Brand Ambassador and Thought Leader programs.


Melinda Daffin is supervisor of digital content for Ochsner Health in Louisiana, overseeing Ochsner's social media platforms, the "To Your Health'' blog and the "To Your Health'' newsletters. Before working in hospital marketing, Melinda was an editor and writer for more than two decades in digital and print journalism with the largest news organization in Louisiana, NOLA.com/The Times-Picayune. Melinda graduated Phi Beta Kappa from the University of Oklahoma with a bachelor's degree in journalism. When she's not writing and editing, she enjoys exploring the live music scene and the amazing array of festivals in New Orleans with her husband, Tim.
 


Adair LeBlanc is a senior digital content specialist for Ochsner. She received her Master of Business Administration from the University of New Orleans with a concentration in marketing and has focused on digital marketing throughout her career. Adair enjoys anything outdoors and is on the frequent quest to try all the new restaurants in New Orleans.
---
Showcasing the Patient Experience through Social Media Content
Presented by Sarah Scroggins, Director of Social Media, and Caitlin Ruiz, Manager of Social Media, Advocate Aurora Health
A one-of-a-kind patient experience is what we are all striving for as a health care system, and with all of the clutter out there in the social-verse, how do you cut through the noise and truly engage an audience whose attention spans are getting shorter by the minute? Learn how to utilize User Generated Content to your advantage and showcase the human side of your health care system with your best storytellers – your patients! Get tips on how to identify what types of content will work best for your channels and how to tell your brand's story in this authentic and engaging way.
Learning Objectives:
How to start a UGC strategy on your social media accounts.
Tips to avoid risk and capture patient consent.
Utilizing UGC to tell a bigger story outside of social media (earned media, video, etc.)


Sarah Scroggins is the Director of Social Media at Advocate Aurora Health, the 9th largest not-for-profit, integrated health system in the U.S., and has been with the organization for nearly nine years. She previously worked at a non-profit doing communications in the social services and community health sector. She has a BA and MA in Communications. Sarah was born and raised in the Chicago suburbs.


Caitlin Ruiz is the Manager of Social Media at Advocate Aurora Health, the 9th largest not-for-profit, integrated health system in the U.S. She's been with the organization for almost three years and has worked in social media for nearly six years altogether – working previously for a talk show on ABC 7 Chicago. Caitlin has a BA in Journalism with an emphasis in Broadcast, and is passionate about storytelling and video. She's lived in Phoenix, Dallas and Tallahassee, but now calls Chicago home!
---
Understanding Digital Marketing in a Privacy-Focused World
Presented by: Andrea Tappert, VP, Marketing and Communications, Crossix
When it comes to digital marketing, today's health marketers have more options than ever before. From programmatic networks to social media platforms, reaching the right audiences has never been more promising and more complicated—especially when privacy must be considered. In this webinar, Crossix will discuss how to navigate the privacy-safe ecosystem while delivering effective communications through digital and social media.
Learning Objectives:
Understand the privacy regulations and guidelines across the digital marketing ecosystem.
Gain new knowledge about social media and its limitations within these new regulations.
Learn how to measure the impact of their campaigns, in a privacy-safe way.
---
Coping with COVID-19: Mayo Clinic's Digital Innovations
Presented by Lee Aase, Director, Mayo Clinic Social Media Network
Among the many disruptions caused by the COVID-19 pandemic are those in communications between hospital systems and their key stakeholders. From patients and consumers being sheltered in place to employees teleworking or furloughed — with or without VPN access to the intranet — we have had to adapt many of our means of communication to a rapidly changing environment.
In this session Lee Aase, Communications Director for Mayo Clinic's Social & Digital Innovation team, will highlight ways Mayo Clinic has embraced this new reality. From private Facebook groups to help employees support each other and to gather insights about information needs to a mobile news app for iOS and Android to redesigning its website and external newsroom to focus on needs relating to COVID-19, Lee will discuss how Mayo Clinic has used and adapted social media and digital tools to meet these ever-caning needs.

Lee Aase is director of the Mayo Clinic Social Media Network, which provides training resources, educational and networking events and a collaboration platform for health care professionals who want to safely and effectively apply social and digital strategies to fight disease, promote health and improve health care.
Lee also leads Mayo Clinic's Social & Digital Innovation team, which manages Mayo Clinic's presence on general purpose social networks like Facebook, YouTube and Twitter as well as its owned blog and community platform. Key sites include Mayo Clinic Connect, an online patient community, Mayo Clinic News Network, and Sharing Mayo Clinic, a patient stories blog.
Prior to joining Mayo Clinic in 2000, Lee spent more than a decade in political and government communications at the local, state and federal level. He was elected to Mayo Clinic's Voting Staff in 2016. In 2018 he received VitalSmarts certification as a trainer in the Getting Things Done (GTD) methodology for stress-free productivity.
---
How to Enlist Your Hospital Mobile Platform in a Crisis
An overview of how hospitals nationwide prioritized digital communications during COVID-19.
Sponsored by Gozio Health.
Presented by Joshua Titus, CEO and Founder, Gozio Health
COVID-19 is an unprecedented, urgent reality for hospitals. One that demands a digital communication response that evolves at a moment's notice. Health systems are enlisting extensible mobile platforms as a part of their ecosystem to provide location-aware real-time notifications and alerts, access to virtual care, assessment tools and symptom checkers, and to ultimately guide patients to specific locations of care or testing.
Gozio Health's dynamic, full-featured mobile wayfinding platforms are at the front lines of communications, to ensure patients have up-to-date information and are triaged and guided to appropriate locations for testing and care. This webinar will present a quick overview of how leading health systems customized their existing mobile platforms for COVID-19 outreach. The webinar will include a robust Q&A session to assist participants with planning and updating their digital communications strategies.  
Attendees Will Learn:
How delivering location-based communications and services via smartphones is essential in a crisis.
Best practices for using a mobile platform to direct patients to the specific locations of testing or care, deliver critical communications or access telehealth services.
How real-time content management and analytics allow hospitals to adjust communications moment by moment.
Sponsored by: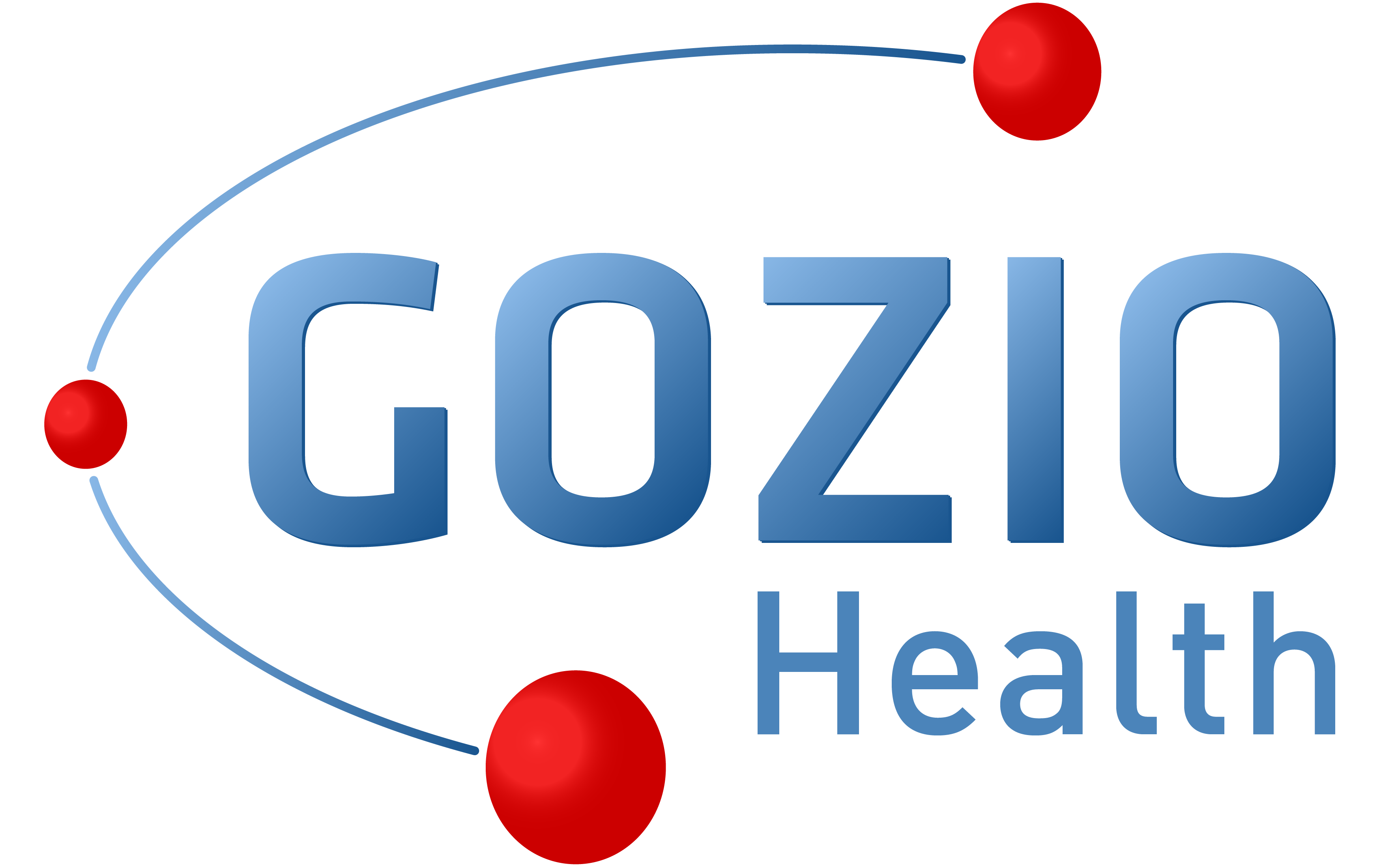 Joshua Titus is an accomplished engineer and business leader whose passion for creating a digital solution that transforms patient experience lead him to co-found Gozio Health in 2014. Gozio's patented indoor navigation and digital front door solution is deployed at over 125 healthcare facilities and growing. 
Previous to co-founding Gozio, Joshua held management and technical leadership positions at visual computing company NVIDIA for 12 years. At NVIDIA, Joshua was responsible for the success of the chipset business unit from $200M to $870M in annual revenue before switching focus to mobile processors. In that role, he accelerated revenue from $150M to $590M in just two years. During this time NVIDIA chips powered products ranging from Microsoft's Xbox, to Apple's MacBook Pro, to high-end smart phones and the celebrated Tesla Model S center console.
Prior to NVIDIA, Joshua served in ASIC design, system engineering and management roles at computer technology companies including Dell Computers, Ross Technology and networking startup Xpeed. He has authored 11 patents and holds an Electrical Engineering degree from the University of Illinois at Urbana-Champaign.
---
Plus additional sessions being added to the line-up!