Public Relations and Communications in Health Care Settings
---


SHSMD Credentials Online Course
March 8 - April 16, 2021
Staying at the forefront of health care communications is critical to as we move forward in navigating the new normal.
Updated with new trends, strategies and case studies, this SHSMD credential series features expert faculty who will share key trends impacting communication professionals, identify and develop new skillsets and guide you through a cumulative and collaborative activity that will result in an actionable plan to help you solve current and emerging challenges.
Topics include:
Internal and external communications strategies.
The evolution of the digital workspace.
Brand journalism and content—earned, owned and paid. 
Developing a strategic framework for communications and measuring the impact.
Strategic advice for becoming a trusted senior advisor, developing new skills and influencing meaningful change.
By the end of the series, participants will:
Immerse in key trends impacting health care communications professionals from industry experts.
Build skills in developing strategic communication and change management solutions.
Grow as trusted advisors and effective change agents.
Apply these learnings to real-world challenges. 
The course culminates with an individual use case assignment developed throughout the course focused around a specific challenge. Faculty and fellow course attendees will provide counsel and input during the final module webinar.
Use Case Assignment
Participants will be asked to identify a use case problem/challenge that they are currently facing in their role. 
Throughout the series, faculty will guide them through the process of identifying goals, implementation strategies, and evaluation steps for that use case. 
A template will be provided and introduced early in the course, and discussion questions and content throughout the course will help guide them through the template and use case process. 
Faculty and fellow course attendees will provide counsel and input and participants will walk away with an actionable plan for that use case, and template for future challenges. 
---
Course Overview and Schedule
Pre-Course Work
Complete SHSMD ADVANCE™ | Assess to identify skill gaps.
Complete pre-assessment survey and identify use case challenge.
Module 1 | Introduction and the Evolution of Internal Communication
Tuesday, March 9, 2021   |  1:00pm -2:00pm Central
Trends in internal communication—new skills, new roles.
Communication models for driving effective change.
Leaders and managers as conversationalists.
Storytelling and purpose-driven communication.
Trends in channels/Intranets.
Trends specific to health care professionals today.
Module 2 | External – Brand Journalism and Trends 
Tuesday, March 16, 2021   |  1:00pm -2:00pm Central
New health care communications trends—the new skills you need to learn to maximize your content including multi-channel amplification and measurement: Creating content is not enough—tricks to amplify your content and messages across multiple channels.
Merging the world of earned, owned, shared and paid—how to implement parts of the PESO model into your current communications program.
Measurement must-haves—how to show the value of your work to the C-suite.
Best practices implemented by some of the top health care brands
Faculty: Lisa Arledge Powell, Principal, MediaSource
Module 3 | Strategic Frameworks for Communication Professionals
Tuesday, March 23, 2021   |  1:00pm -2:00pm Central
Framing Strategy
Goal Setting
Principals of Evaluation – measuring impact of communication efforts
Practical approaches to research and evaluation
Use Case Work Week - No Webinar
Module 4 | Panel Discussion: Leading Change and Getting a Seat at the Table
Tuesday, April 6, 2021   |  1:00pm -2:00pm Central
Hear from seasoned communications' professionals building themselves as trusted and senior advisors. Learn how to earn influence, sell ideas, and drive meaningful change.
Module 5 | Sharing of Participant Case Studies
Tuesday, April 13, 2021   |  1:00pm - 2:00pm Central
Use Case Assignment due.
Assignments will be presented in small groups and input will be given by faculty and other course participants.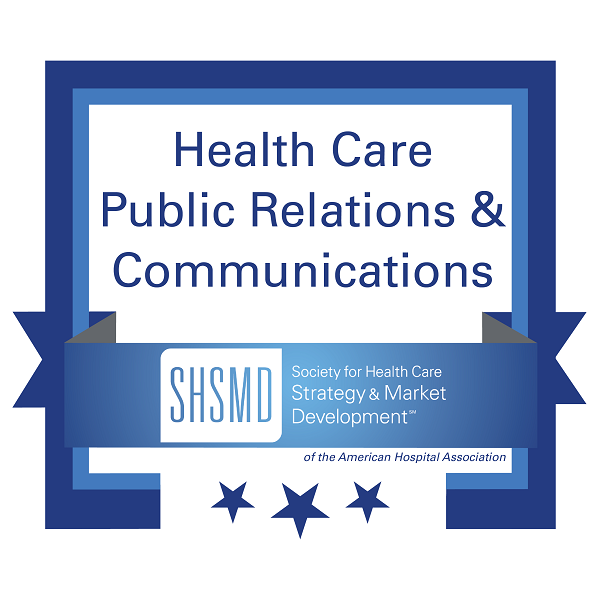 Certificate/Credential
A SHSMD Credential (certificate of completion and digital badge) will be awarded to those who successfully complete the use case assignment and all other course assignments (i.e. discussion board questions, SHSMD ADVANCE | Assess, pre-assessment survey).
---
Additional Resources
This course will include a variety of additional resources including articles, white papers, and webinar recordings around the following topics related to communications and public relations:
Advocacy Communications
Creating Internal Advocates for Change
Media Content Relationships
Crisis Communications
Employee Town Halls
Storytelling
Reputation Management
Social Media
Employee Engagement
Community Relations
Consumerism
---
FACULTY

Donna Teach, MS, APR, Chief Marketing and Communication Officer, Nationwide Children's HospitalDonna has been with Nationwide Children's for over 20 years and her current role includes oversight of all marketing, communication and digital functions. Nationwide Children's 56-member Marketing and PR team supports all aspects of the institution and includes brand strategy, consumer, donor and referral source marketing, call center, market research, web, social media and interactive marketing, media relations and corporate communications. Nationwide Children's is America's largest pediatric hospital and research institute and has been recognized by US News and World Report on their honor roll list of America's Top 10 Children's Hospitals.

Lisa Powell Arledge, Principal, Media Source
Lisa Arledge Powell is the President of MediaSource, named Best Health Care Agency for a record four consecutive years by PR powerhouse Ragan Communications. Lisa, a former television news reporter, specializes in public relations and content marketing for the nation's top hospitals and brands to get their message to targeted audiences. Lisa trains other health care communicators on best practices at national and international industry events such as PRSA Health Academy, Content Marketing World, Mayo Clinic Health Care Social Media Summit and PRSA's International Conference.
REGISTER HERE:
$750 SHSMD Member
$950 Non-members*
*Includes a one-year SHSMD membership
FACULTY
Donna Teach, MS, APR
Chief Marketing and Communication Officer
Nationwide Children's Hospital
Lisa Arledge-Powell
Principal
Media Source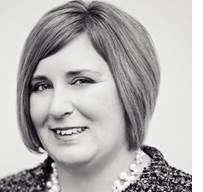 Julie Scott
Senior Director of Public Relations
The Ohio State University Wexner Medical Center