How to Make an Online Physician Ratings and Reviews Program a Reality


Members and Nonmembers:
     View the SHSMD U Recorded Webcast
Download a PDF of the presentation
---
Patients now have more choices and information to help make one of their most important health decisions – selecting the best physician for their care. With consumers using online ratings and reviews to help make these decisions, Providence Health & Services (PH&S) saw an opportunity to become a more trusted voice in the provider selection process.
Learn how PH&S' marketing team directed a transparency initiative, leveraging patient experience surveys to create trusted reviews, helping inform and guide patient choice. They'll share their experiences and best practices for reviewing and publishing survey data to physician profile pages and present consumer insights they've uncovered.
In this webcast, you'll learn:
Strategies for planning and managing the initiative
Steps to gaining buy-in from physicians
How a technology platform can help manage the program
How patient comments can increase SEO for provider pages
---
Presenter: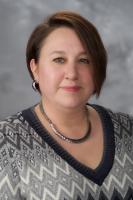 Karina Jennings
Associate Vice President of Marketing
Providence Health & Services
Karina Jennings leads the organization's go-to-market team and oversees the development and implementation of strategic marketing initiatives for the entire system.  She is a critical leader in driving the achievement of Providence's strategic goals and business objectives through the creation and deployment of effective, targeted marketing strategy.  In addition, she plays a key role in enhancing the Providence brand and ensuring its identity and related positioning and messaging is maintained across all advertising and marketing channels.
---
* Sponsored webcasts are educational offerings brought to you directly by and with support from paid sponsors. The content is educational in nature relevant to the SHSMD membership, and has been selected by the sponsor. The opinions expressed are those of the presenter and do not necessarily state or reflect the views of SHSMD or the AHA.