Clinically Integrated Networks, ACOs, and Physician Alignment: The Current Strategic Landscape and Critical Skills for the Journey (Advanced)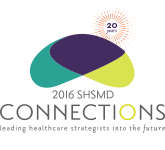 In a special collaboration between the American Association of Physician Liaisons and SHSMD, physician strategy leaders from across the country will share how hospitals and health systems are effectively aligning with doctors in clinically integrated networks, ACOs, and other partnerships. The panel will provide insights on the current healthcare landscape, present leading strategies for successful clinical partnerships, and identify the tools and skills needed to implement these strategies. The recommendations shared in this session are supported by case studies and a national survey of physician relations professionals.
Members, to view this protected content, log in above.