Renovating an Internal Communications Infrastructure to Enhance Employee Engagement: Data-Based Design Drives Dramatic Results (Advanced)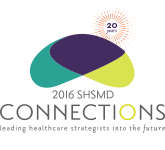 How does one of the largest academic health systems in Texas communicate with its 12,000 healthcare workers, and faculty members when they're spread out across the state and caught up in their own "silos"of work? The University of Texas Medical Branch (UTMB) was growing rapidly, and employees felt disconnected and unsure of where the health system was headed. Managers knew communication with their staff was important, but weren't sure what to say. A transformational change was needed. Learn how UTMB created a new internal communications initiative for "two-way" communication, focusing on feeding content to managers for regular communications sessions with employees in all work areas.
Members, to view this protected content, log in above.