Challenged by Your Organization's Culture? Learn How to Change Defiance Into Delight Through This Culture Change Process
---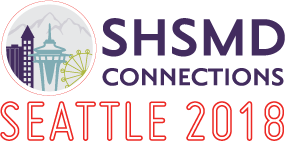 So – you're ready to change your culture! It's just not working the way you imagined. It seems to be fraught with conflict, distrust, and tension. You want to become more collaborative or innovative. Your merger isn't delivering the projected results. What's wrong? In this session we will help you: 1. Better understand different types of cultures; 2. Use a tool, Organizational Culture Assessment Instrument (OCAI) to see what your culture is today and what you want it to become; 3. Work on an effective 6-step process you can use to begin to change your organization's culture.
Speaker
Andrea Simon, President, SAMC (Simon Associates Mgmt Consultants)
​​​​​​​Members, to view this protected content, log in above.