Benchmarking for Health Care MarCom
2022 MarCom survey deadline extended to November 30!
Why Take the Survey?

Prevent budget cuts in your departments. When you take the survey, you are contributing to the industry and will be able to demonstrate your value with actionable data! Backed by the power of Endeavor Analytics, By the Numbers: MarCom empowers users to drive meaningful decisions about MarCom spending by benchmarking against similar health care organizations.
We are 39% to our goal and need your help! Help us reach our survey goal by November 30.

Stream Planning Marcom Budgets "By the Numbers": Preliminary Findings from SHSMD Benchmarking
Take it to the Next Level: Subscribe
It's easy to enter your data into the dashboard, compare yourself to peers of your choice, and access marketing/communications budgets and resource allocation in a comprehensive way. If you want to become a subscriber, see the below grid for full subscriber benefits and pricing.
Sign-up Today!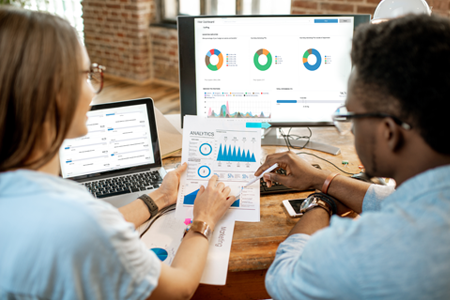 The ONLY MarCom benchmarking program designed BY and FOR national health care leaders
Cleveland Clinic
Hear from Peter Miller, Former Administrator of Marketing and Communications at the Cleveland Clinic.
How much should we be budgeting for marketing & communications? What is the right marketing mix?
Hendrick Health System
Hear from Jesiree Driskell, Director of Marketing and Communications at Hendrick Health System as she discusses how the MarCom benchmarking tool shows her where the health care field is going and how she stays in tune with patients' demands.
Mary Washington Healthcare
Lisa Henry, Former Associate Vice President of Communications and Marketing at Mary Washington Healthcare says "it's critical to have a true understanding so that you're not competing or trying to compete against an industry that just doesn't measure up to the same type of skill and support that you need."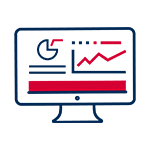 Interactive dashboard that allows you to benchmark with other organizations in practically unlimited ways, e.g., on specific budget elements, organization groups, over time.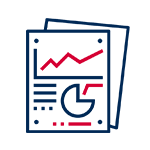 Create customizable reports with downloadable graphs ready for uploading into presentations.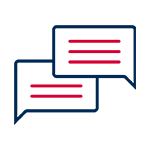 Opportunity to "talk to an expert" about your data.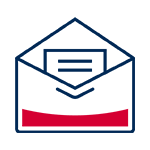 Exclusive invitation to subscriber-only events such user webinars or VIP receptions.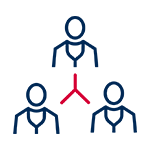 Private, exclusive online community to interact with subscriber peers and share best practices.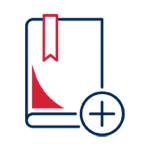 Receive an aggregate report of all completed surveys on an annual basis, in 2022 it will be in the form of a webinar and PowerPoint slide deck.
Subscriber Pricing
based on the size of your health care system
<100 beds
$1,000
100-399 beds
$4,000
400+ beds
$5,000
Sign-up Today!
"No matter what field you are in, if you don't set up a baseline, you are setting yourself up for defeat. Using this benchmark surveys allow us to establish a baseline that is more specific to our medical field than most other benchmarking surveys."
Business Manager of Marketing and Communications, The University of Chicago Medicine
"Because of the benchmark research I no longer live in fear of a consultant telling my Chief Finance Officer how much we should be spending on marketing. Our CMO and CFO are able to select which health systems are in our benchmark and know with confidence that we are comparing our spend to that of similar organizations."
Marketing & Communications, Cleveland Clinic
By the Number Walk Through
Reference the video below for a step-by-step guide on how you can enter and use this powerful dashboard.
BTN: MarCom Benchmarking Walk-Through from Endeavor Management on Vimeo.