Connecting the Dots: A Four-Step Model for Full-Circle Patient Engagement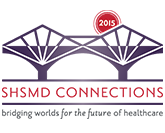 Proven strategies and case studies for creating behavioral change through effective and continual patient engagement will be presented by hospital executives. As hospitals and health systems are challenged to create lasting consumer relationships, this session provides an outline for interaction at each step of the process " from communicating with the disconnected consumer for awareness to engaging a patient throughout the various cycles of care, and finally connecting as a trusted health partner for recovery and/or ongoing wellness. The session will outline the measured results of a full-circle patient engagement strategy — from growing an activated consumer database to improved patient retention.
Members, to view this protected content, log in above.