Engaging the Community in the Breast Center Experience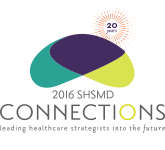 Issue: Turning Competitors into Collaborators. How to consolidate competing mammography sites in to one–while retaining patients and with no additional budget. It was a complicated project, involving two competing physician practice cultures, three clinical specialty orientations, the potential disruption of existing referral networks, and the merger of imaging services for healthy women along with treatment for women with breast cancer. Despite these challenges, we banded together to define a patient-driven culture, create an integrated program, and build a strong brand anchored by the new facility. Our goal was to gain a competitive advantage by developing a relationship-based approach that would exceed customer (patients and referring physicians) expectations for service.
Download the one-page storyboard below.
Members, to view this protected content, log in above.