Going All Out for Outstanding: Offering an Excellent Patient Experience from Start to Finish
---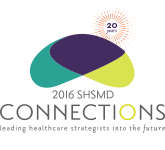 The trend of acquiring former private physician practices involves a variety of challenges. From an internal culture shift to streamlining patient communication and processes, these obstacles require a strategy, strong leadership, physician buy-in and ongoing maintenance. With thoughtful planning and the proper tools, improved patient experience can be an added benefit of a merger.
In 2015-2016, the Saint Francis Healthcare System leadership team led administrators from 31 former private practices in developing streamlined processes and materials to consistently brand these employed practices, and effectively improved patient experience throughout the System.
Download the one-page storyboard below.
Members, to view this protected content, log in above.