Market Analytics for Public Health: Developing a Data-Driven Framework to Address the Opioid Crisis
---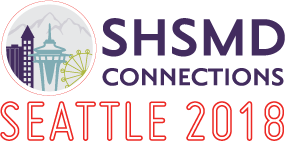 Health system professionals have struggled to respond to the opioid crisis, in part because the epidemic has outpaced efforts to develop meaningful quality measures. To address this gap, OptumLabs developed a comprehensive framework of 29 claims-based measures to guide opioid crisis improvement strategies. This presentation will discuss how this framework can guide health system responses to the opioid epidemic, highlight insights from patterns in county-level geographic variation, and identify tactics health systems can deploy to improve performance. We will also discuss new applications of emerging claims data sets, and share ideas for preparing your analytics teams for public health challenges.
Speakers
Catherine Chen, MD, Assistant Professor, Department of Anesthesiology and Perioperative Care, UCSF Health
Shay Pratt, Executive Director, The Advisory Board Company
Darshak Sanghavi, MD, Chief Medical Officer and Senior Vice President Of Translation, OptumLabs
​​​​​​​Members, to view this protected content, log in above.