The HEALTH HUB Experience
---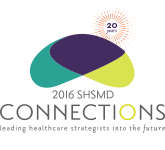 The HEALTH HUB is Kaiser Permanente's reimagined medical office building. It represents a total overhaul of the patient experience, from arrival to the checkin process to the aesthetics of the waiting area to the way doctors and nurses interact with members and one another. The HEALTH HUB Experience Guide is a document that explains the motivation behind design decisions, conveys the essence of the experience of each component as well as the overall concept, and describes the operational assumptions that informed the design.
Download the one-page storyboard below.
Members, to view this protected content, log in above.