Unique Experiences for Local Employers by Connecting Through Data Analytics and Lifestyle Demographics (Advanced)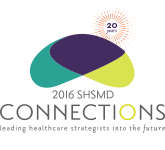 In transitioning from episodic care to population health, the strategic planning team at Kish/Northwestern looks at care delivery from a consumer perspective. Using data and personalized outreach, the health system has forged better community relationships by understanding the challenges and health cost concerns of local employers. Learn how, with a highly personalized strategy, Kish/Northwestern uses six strategic approaches to help develop stronger community connections, which have led to increased access to hospital services, use of preventive screenings without overuse, and greater awareness of the system brand as a trusted health resource and not just a place to go to when ill.
Members, to view this protected content, log in above.