Direct Mail in 2019: Evolution, Transformation and Opportunity
---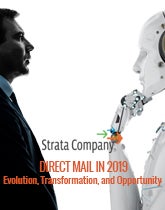 In an age saturated by digital channels, direct mail disrupts the status quo. Tangible, accessible, and familiar, it offers a human touch that hashtags and clicks alone simply don't.
In the Direct Mail in 2019 eBook, you'll learn:
What is the 2019 Trend to Watch?
Innovative Dimensional Mail Ideas
Data Aggregation Tips for Improved Targeting
And much more
---
*The opinions expressed are those of the sponsor and do not necessarily state or reflect the view of SHSMD or the AHA.