Art or Science? Effective Physician Recruitment and Retention Requires Both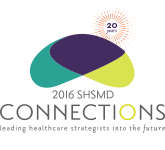 Imagine recruiting a high-demand specialist, including spouse and family, to a 94-bed hospital in a town with a population below 20,000 in America's far northeast border region? Location is a recruitment variable you cannot control. How do you compete with high-visibility medical centers in popular cities with gentle climates, especially for acutely scarce specialists in anesthesiology, orthopedic surgery, and dermatology? Hear how Canton-Potsdam Hospital combines the discipline of science with the art of relationships to build a medical staff rivaling prestigious academic medical centers. Learn how new techniques and proven best practices can be adapted and applied to your organization.
Members, to view this protected content, log in above.