Becoming One: How a Merger Can Create Opportunities for Growth (Advanced)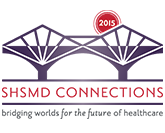 In October 2013, Baylor Health Care System and Scott & White Healthcare merged to create Baylor Scott & White Health, the largest not-for-profit system in Texas and one of the largest in the United States. LaVone Arthur was named Chief Integration Officer and tasked with providing project leadership and direction in developing and executing post-merger integration strategies. Two years later, she will discuss the successes and lessons learned from the merger and integration, as well as the opportunities created as a result.
Members, to view this protected content, log in above.