Building a Culture of Safety In Your Organization
---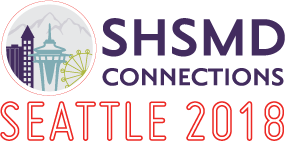 As part of a safety assessment, employees of Signature Healthcare were asked about the priorities of the hospital's leadership. Surprisingly, patient safety was not in the list of their responses. This was a jolting revelation. In response, Signature's CEO, Kim Hollon announced his own version of the Moon Shot. In 2015, he led the launch of an initiative making patient safety the number one priority of his organization and creating a culture of safety among his employees. Hollon recognized the need for a full-blown internal marketing program that would promote this new culture of safety – keeping it in the foreground.
Speakers
Dan Dunlop, President and CEO, Jennings Healthcare Marketing
Kim Hollon, President and Chief Executive Officer, Signature Healthcare Brockton Hospital
Lorraine McGrath, Director of Marketing, Signature Healthcare Brockton Hospital
​​​​​​​Members, to view this protected content, log in above.