Business Planning Part A: Implications of Bridging Worlds on Business Planning . . . Steps to Better Identify and Capture Growth (Advanced)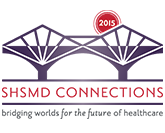 Just as Bridging Worlds demonstrates that healthcare strategists must change to guide their organizations effectively in this new environment, so also must the approach to strategic and business planning change. This presentation will provide an overview of the challenges the current environment places on traditional planning processes, the imperative for change, a new approach to planning based on best practices from across the country, and a guide to applying this new approach to planning in your organization. This is a high level session that provides advanced insights. Part B (on Wednesday) will provide hands-on instruction for business planning.
Members, to view this protected content, log in above.