Business Planning Part B: Tools, Templates and Techniques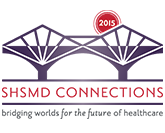 When presenting a new growth initiative at your organization, the path to approval and successful implementation involves properly defining the concept, identifying and evaluating all the contributing factors, quantifying the risk, and ultimately outlining a sustainable business model. From concept to completed submission, this session will walk you through all of the major components of writing an effective business plan. We will also provide tools and templates to guide you and help you focus on the important elements of business planning. You will emerge from this session with all you need to know to write a successful plan.
Members, to view this protected content, log in above.