Communicating During Times of Transition (Advanced)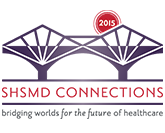 Change is the new normal in healthcare. Mergers, acquisitions, and funding and regulatory changes are making this the most tumultuous time in our careers. The challenge is to support others through the transition, which can directly affect our organization's success. To communicate effectively in this environment, we need a deeper understanding of the transition process and how to lead others through it including how to communicate effectively at different stages of the transition. Drawing on the work of "Managing Transitions" by author William Bridges, this workshop will explain the process, provide practical tools, and give real-world examples of successful implementation.
Members, to view this protected content, log in above.