Fill that Clinic: How Targeted Consumer Outreach Can Drive Revenue Growth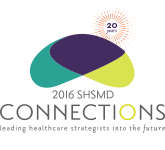 Healthcare marketers have a wealth of data resources and analytical tools to choose from, but turning these raw materials into profitable business decisions remains a challenge. How can marketing organizations identify actionable consumer insights, and apply these insights to deliver compelling return on investment? In this session, you will learn how North Memorial Health Care and Carrot Health combined medical records and consumer data to develop a novel, highly targeted approach to consumer outreach for a new urgency center facility in Minneapolis. Discussion topics include data resources, analytical techniques, and insights on consumer propensities and marketing tactics.
Members, to view this protected content, log in above.