Find Your Rainmakers: Efficient Physician Network Development Utilizing Crimson Market Advantage Data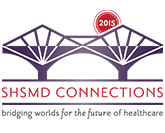 Problem: Current trends in physician employment and ACO models can create significant barriers for competitors to meet strategic goals. Such rapid alignment proves it increasingly difficult to establish a strong and loyal referring physician base for new and existing clinical programs. Goal: To analyze physician market data in three separate partner markets, establish a physician outreach strategy in each, assess physician network and patient volume growth directly attributed to targeted outreach over the course of one year and evaluate differences.
Download the one-page storyboard below.
Members, to view this protected content, log in above.