Freestanding Observation Care: Why? Patient Types? Economically Viable?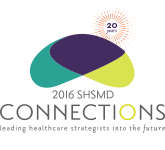 Observation patient care continues to be in flux, due to definition and payment changes. Yet the development of a freestanding observation facility may offer a low-cost healthcare alternative. This session will consider the market, patient types, physician interactions, and economics around freestanding observation care; how this model fits into an organization's system of care; and how Saint Joseph Mercy Health System moved forward with it.
Members, to view this protected content, log in above.