Going All the Way: Health Systems as Health Insurers (Advanced)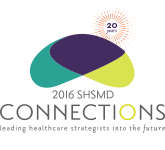 A recent survey from The College Board found that 28 percent of hospitals hope to launch their own insurance plan within five years. The trend of hospitals getting into the full-risk insurance business is here to stay, and payer market consolidation makes this inevitable for control of the patient lifecycle. Acquiring and retaining insurance members is very different from traditional hospital-patient marketing. To accomplish this efficiently and effectively, proven methods are critical to success. It takes a delicate balance of local brand leverage and tested direct response marketing practices.
Members, to view this protected content, log in above.