How Data-Driven Insights Are Transforming Healthcare Marketing Strategies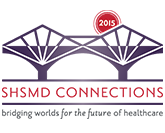 Today's healthcare marketers and strategists face the challenge of tapping into vast pools of patient data and marrying them with non-traditional outside data sets to generate meaningful insights. But the organizations who successfully do so gain the ability to more effectively allocate resources and reach current and potential patients. Learn how Texas Health Physicians Group, Texas Health Resources' physician organization comprising more than 800 medical professionals, has used big data and patient analytics to understand who its patients are, measure the effectiveness of marketing campaigns for each clinic, and allocate budget resources based on past performance and future potential.
Members, to view this protected content, log in above.