If You Build It, Will They Own It? Physician Engagement in Service Line Planning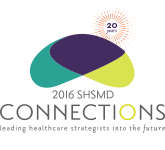 Service line planning requires physician input to be successful. In 2014, Southcoast Health System employed a highly participative model with its primary care leadership to build a robust plan, which balances market growth needs with efficiency, access, quality, and patient and physician satisfaction. The starting point was one of skepticism and lack of accountability. The final result was a plan with a vision that supported the system's overall primary care strategy and articulated specific initiatives supportable by physicians. This lookback will be relayed by the chair of this effort, who himself is a practicing primary care physician.
Members, to view this protected content, log in above.