Internal Communications: Simple, Nimble, and Effective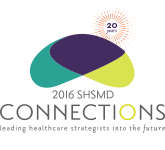 How does an academic medical practice communicate to 1,300 employees in more than 40 locations? In a human way. The goal of Saint Louis University's newly established internal communications plan at SLUCare Physician Group is simple: To foster engagement while helping employees understand the practice's objectives and how they fit into them. Communication is driven by employee involvement with the goal of helping them become ambassadors of the brand. SLUCare tries to resonate with employees beyond just presenting corporate strategy. The message to employees is simple: "Whether you know it or not, you are an ambassador for our practice."
Members, to view this protected content, log in above.