Marketing Metrics That Matter: How Lehigh Valley Health Network Demonstrates Marketing's Revenue Contribution
---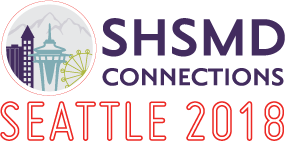 By measuring marketing impact on business metrics, the marketing team at Lehigh Valley Health Network can look their CFO in the eye and say for every dollar invested in marketing, the system receives nearly eight dollars back in payments. Equipped with the right technology, marketing teams can evolve past conversations focused on physicians on billboards, social shares, or website visits to deliver C-suite ready dashboards that show marketing's contribution to revenue. Attend this session to learn how to develop quarterly C-suite dashboards that summarize the metrics that matter, such as lead-to-patient conversion rates, marketing's impact on payor mix, marketing ROI, and revenue contribution.
Speaker
Daniel Lavelle, Marketing Administrator, Lehigh Valley Health Network

​​​​​​​Members, to view this protected content, log in above.
Key Resources