Marketing Prioritization Alignment and Dashboard Reporting (Advanced)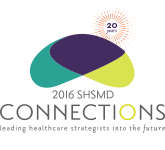 Is your leadership aligned on marketing priorities and goals? Do you have a marketing dashboard that makes your team accountable, and provides a communication tool for reporting on marketing impact and success? At a time when opportunities for marketing investment continue to grow but budgets remain stable or are declining, and staff resources are stretched, establishing marketing priorities is increasingly important. Once priorities are established, equally important is reporting on impact and holding staff accountable for meeting goals. Gundersen Health System will share easy-to-execute ideas and applications.
Members, to view this protected content, log in above.