Patient Acquisition Campaign: Recruiting 2,000 New Primary Care Patients in One Year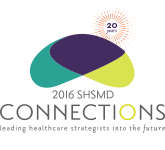 This case study will examine how Boston Medical Center implemented an integrated, multichannel marketing campaign to acquire more than 2,000 new primary care patients within one year. Using search engine optimization and digital advertising as well as print, radio, and television, the campaign not only surpassed its goal, but generated more than $1 million in net revenue. The session will highlight how physician buy-in was gained, how geotargeting and A/B testing became critical to success, and other lessons learned along the way about optimization, message development, creating a microsite, and measuring success.
Members, to view this protected content, log in above.