Patient Portal 2.0: Innovation Drives Engagement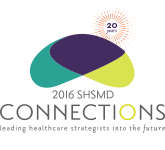 In theory, portals should help hospitals engage patients, improving their experience. Through innovation and education, HealthEast turned our portal into a tool for meaningful engagement, leading to more confident and connected patients and improving their satisfaction. We transformed our Epic patient portal into a robust engagement solution without taxing existing staff or systems.
Download the one-page storyboard below.
Members, to view this protected content, log in above.