Physician Gainsharing: The Next Frontier of Strategy Alignment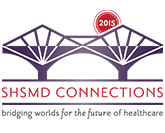 Using the Bridging Worlds report, we will examine how New York Univeristy Langone Medical Center (NYULMC) implemented mind map themes:
Be nimble to exceed the rate of change. In response to market pressures, NYULMC quickly aligned physicians.
Tell stories. Create experiences. NYULMC developed stories in which protagonists (other physicians) improved quality, lowered costs, and attained financial incentives.
Integrate and co-create. NYULMC's steering committee enabled and encouraged input into process improvement.
Erase boundaries of business. NYULMC strengthened its physician partnerships to lower costs and improve quality.
Generate data-driven insight. A Physician dashboard provided doctors with insights on where to improve performance.
Members, to view this protected content, log in above.