Price and Quality Transparency: Analyzing the Publicly Available Information for Strategic Advantage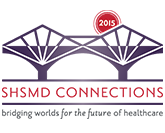 Price and quality transparency put more data in the public domain, making the importance of early identification of issues and verification of accurate data even more important to hospitals and health systems. As these issues continue to evolve, providers must be aware of the changes and be proactive to manage and analyze data associated with transparency initiatives. This session will provide an overview of the key transparency issues related to healthcare reform legislation, a summary of currently available public information, and insight on the use of data from an analytical perspective within the organization.
Members, to view this protected content, log in above.