Rapid Cycle Business Development (Advanced)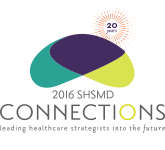 This presentation will focus on Hartford HealthCare's rapid-cycle approach to business development. Hartford HealthCare, through its multidisciplinary Research and Development Committee, has developed a fast-track approach to business plan development and approval. The committee is responsible for the evaluation of business plans, including the incremental and aggregate financial impact and ROI for any programs and services that support the strategic growth of Hartford HealthCare. The process includes provision for ongoing monitoring of approved projects and the ability to "fail-fast"and make course corrections in a timely fashion.
Members, to view this protected content, log in above.