ROI is Real and We've Got the Proof: Orlando Health Yields Off-the-Grid 2015 Marketing ROI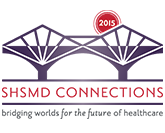 ROI. The mother of all acronyms, striking fear and anguish into the hearts and minds of every health marketer, young and old. But there is hope. In fact, there are some within healthcare doing such a bang-up job with ROI, the numbers look too good to be true. 12 campaigns over 90 days. 3,000+ conversions. 500+ appointment requests. $17 million in gross charges. $4 million in net revenue. This is just a sample of the greater ROI groundwork that Orlando Health has assembled. Now they want to share their bigger story.
Members, to view this protected content, log in above.