The Evolving Digital Team: Why Hiring a Digital Knowledge Manager Is a Winning Strategy
---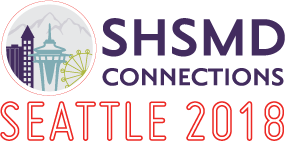 By 2020, 50% of searches will be voice, and the use of voice-enabled speakers will grow by 130% in the next year. As the digital ecosystem shifts towards intelligent services, it is up to the health systems and medical groups to manage their data so that they can provide patients with accurate, consistent, and up-to-date knowledge about their physicians, offices, etc. no matter where patients are looking. In response to the shifting digital landscape, health care organizations are beginning to implement a new role on their marketing teams: Digital Knowledge Manager. This session will explore the transformation of the health care industry and the resulting needs and roles required to succeed.
Speakers
Carrie Liken, Head of Industry of Health Care, Yext
Amy Middleton, Director of Marketing, IHA
​​​​​​​Members, to view this protected content, log in above.