The Rise of the Consumer: Where and Why Marketing Drives Operations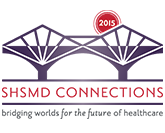 Marketing is only as effective as the operational components that ultimately shape the patient experience. To deliver on the brand promise and exceed consumer expectations, marketing and operations can no longer function in silos. Collaboration is the key to success with marketing taking the lead in shaping the customer experience. We'll discuss how to bring marketing expertise into an operational framework that shapes a positive patient experience. The result is greater efficiency, positive word of mouth, and greater patient loyalty. Learn to bring the right players to the table, build understanding, and develop common goals for a win/win.
Members, to view this protected content, log in above.