Using Data-Driven Decision Making to Drive New Primary Care Volume: All Year Long (Advanced)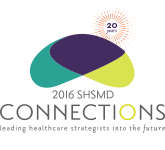 Do you think about open enrollment as a fall campaign? Think again. What if you viewed open enrollment as an opportunity to engage with patients, consumers, brokers, health plans, and employers all year long? Scripps Health made the shift in 2015 using a data-driven approach to setting key performance indicators, tracking metrics, and ultimately driving ROI with their annual primary care campaign. This initiative included health plan co-branding, new/expanded tools, and tracking, including an enhanced doctor finder and customer relationship management system. The results include increased market share by recruiting and retaining primary care patients, and increased marketing return on investment.
Members, to view this protected content, log in above.