How to Wow the C-Suite with Effective Media Strategies That Boost ROI (Advanced)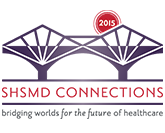 To thrive, healthcare organizations need an integrated media strategy that focuses on key initiatives and generates data-driven insights. Strategic media planning and measurement enable you to optimize your value to your organization, boost ROI, and wow the C-suite Not all stories are created equal. It is important to align your media initiatives with organizational priorities, and then monitor, analyze, and measure the results. The deeper the data and analysis, the better your data-driven insights.
Members, to view this protected content, log in above.