The Naked CEO: Surveys Say CEOs Are Not Impressed with Marketing. Let's Ask "Why?"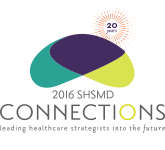 Back by popular demand, "The Naked CEO" gives healthcare marketers a chance to grill a panel of hospital and health system executives about expectations, assumptions, and coming changes. The previous panel, assembled eight years ago, produced more laughs, less acrimony, and surprising frankness about CEOs' predilections. Come ask the hard questions about budgets, expectations, physician coddling, creative resistance, and reactive tendencies. Find out what CEOs anticipate regarding changes in compensation, acquisitions, and consolidations, as well as system versus local autonomy. Discover how to make marketing a higher priority.
Members, to view this protected content, log in above.