Creating a Winning Ambulatory Strategy: Assess, Identify, Prioritize, and Take Action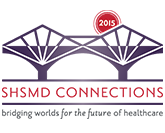 Leading health systems now derive a majority of their evenue from ambulatory care. This demands a deepened level of rigor and a systematic approach to develop an optimal ambulatory strategy. This session will explore The Medical University of South Carolina's (MUSC) ambulatory strategy, grounded in the unique perspective and complexities of an academic health system. MUSC will discuss how its newly developed ambulatory strategy is expected to capture future growth opportunities, optimize use of existing assets, and create a superior patient experience. This session will explore MUSC's experience and extrapolate key lessons for organizations with increasing responsibilities for ambulatory care.
Members, to view this protected content, log in above.