Designing for the Healthcare Consumer Landscape: New Models and Tools (Advanced)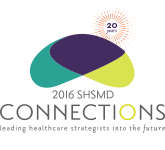 Novant Health reorganized its marketing and communications function using classic organizational design principles to enable the adoption of best-in-class consumer marketing techniques. In parallel, the health system conducted an in-depth consumer segmentation exercise to guide its products and service offerings as well as its targeting efforts. Consisting of nearly 50 percent of the market, two consumer segments "eager and engaged" and "savvy and connected" are now the main focus. Predictive analytics also pinpoint the media channels that perform best for these segments. Two case studies (integrated marketing mix modeling and brand journalism) show how Novant Health is delivering positive and measurable results.
Members, to view this protected content, log in above.