Employee Engagement: The Journey to High Reliability in Health Care
---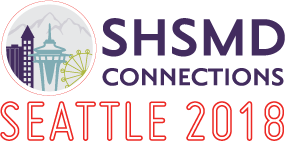 The Air Force Medical Service (AFMS) is going through a cultural transformation to become a High Reliability Organization. High reliability requires steadfast focus by the entire workforce on identifying potential problems and high-risk situations before they lead to an adverse event. AFMS hosted the "What's Your Why" Campaign to raise awareness about the transformation effort and to inspire Airmen to join the journey by telling their "why" — their personal reason for dedication to high reliability health care. The presentation overviews the methods, results, and lessons learned in launching a campaign that pilots purpose-driven work and boosts engagement and productivity.
Speakers
Marisa Cole, Associate, Booz Allen Hamilton
Holly Levanto, Lead Associate, Booz Allen Hamilton
Christian Lyons, Special Assistant to the Air Force Surgeon General for Trusted Care, Air Force Medical Service

Members, to view this protected content, log in above.