Fulfilling the Potential: Integrating Cross-Continuum Telehealth in Health Systems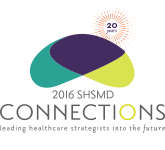 Are you making the right telehealth investments? Should you partner with a virtual visit vendor, invest in an electronic ICU, or give scales to your heart failure patients? As healthcare expenses rise, consumers demand affordable, convenient care; and as chronic diseases become more prevalent, virtual care might be the solution we're all looking for. Learn which telehealth services have ROI and what challenges early adopters face integrating telehealth into their service delivery model. Hear how leaders at Thomas Jefferson University Hospitals are improving access and efficiency with telehealth.
Members, to view this protected content, log in above.