Get Your Innovation Center Moving at Startup Speed (Advanced)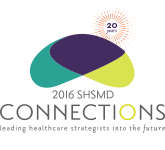 The innovation models used at aggressive startups in Silicon Valley and beyond can be applied to healthcare. Attend this session to learn how one community health system in Cedar Rapids, Iowa, is modeling its innovation initiatives after a highly effective startup culture to capture new ideas, validate them, and take them to market. Hear how Mercy Medical Center is making innovation part of everyday life.
Members, to view this protected content, log in above.