Improving Consumer Experience: Lessons from Other Industries (Advanced)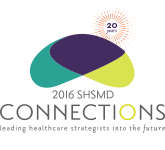 Many healthcare organizations are looking to develop advanced consumer knowledge and consumer-oriented strategies to optimize the patient experience. Looking beyond healthcare provides valuable insights. Other industries have long employed tools and techniques to better understand and reach consumers. Learn the latest forces catalyzing healthcare consumerism, best practices for developing consumer insights, strategies utilized by companies such as Best Buy, Crayola, and Walgreens, and how such techniques apply to healthcare. Attendees will also hear from one healthcare provider who is taking techniques not specifically designed for healthcare providers and applying them successfully in the provider environment.
Members, to view this protected content, log in above.