Improving the Patient Experience Through a Focus on Access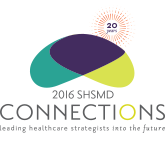 In healthcare, customer experience begins long before patients step foot in a hospital or doctor's office. As a result, health systems are investing more in initiatives to improve the way that patients access care across the organization. But, as many systems have experienced, designing an access and referral process that focuses on satisfying patients' growingly nuanced needs requires immense organizational and technological support. In this session, patient access experts from Houston Methodist will discuss the strategies and tools they have utilized to streamline a complex referral process and create a better experience for both patients and providers.
Members, to view this protected content, log in above.