Planning 2020: Managing More Stakeholders, More Data, and More Unknowns . . . With Less Time (Advanced)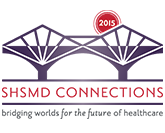 Strategy leaders, your jobs are changing. Are you ready? In this session you will learn how progressive strategy teams are restructuring, reprioritizing, and reskilling to take on new roles and responsibilities, and how you can position your team to drive change, rather than be driven by it. We'll share results from our recent survey of your peers and profile how leading strategy teams are building capabilities and bandwidth for different responsibilities.
Members, to view this protected content, log in above.