We Are Merging! Now What? Practical Guidance for Leaders to Assure Organizational and Personal Success
---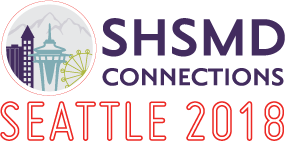 Health care mergers and acquisitions across the US continue at a rapid pace. This presentation provides practical guidance to health care leaders and prepares them for the inevitable challenges they will face personally and professionally during integration. Key elements include blending organizational cultures, building physician relationships, determining the new leadership structure, coordinating strategic planning, and preparing front line staff for changes to work processes. The presenters will demonstrate how leaders can effectively support their teams through this transition and ensure successful execution based on their experience of an organization that grew from 3 to 14 hospitals in 36 months.
Speakers
Joseph Anton, Vice President for Clinical and Support Services, Thomas Jefferson University Hospital/Jefferson Health
Brian Sweeney, Chief Operating Officer, Thomas Jefferson University Hospital/Jefferson Health
Members, to view this protected content, log in above.​​​​​​​