360 Degrees Physician Relationships: Creating an Ecosystem to Foster Connectivity, Physician Engagement, and Grow Referrals
---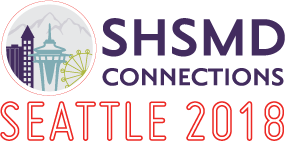 Physician engagement is a top priority for Trinity Health Of New England. Improving communications and building relationships between Physicians, Clinical Leadership, and Consumers is critical to how Trinity is cultivating physician engagement. That means being willing to take an unflinching look at complicated issues such as physician burnout. Three key strategies include implementing a data-driven physician communication campaign spearheaded by the Chief Physician Executive; encouraging physicians to participate in engagement events where they interact with each other and consumers in a meaningful way; and building a platform to allow for actionable feedback.
Speakers
Joe Connolly, Regional Vice President, Marketing, and Communications, Trinity Health of New England
Bruce Kennedy, Executive Practice Leader, Relevate Health Group
Amy Kirkwood Albert, Account Director, Relevate Health Group
Members, to view this protected content, log in above.